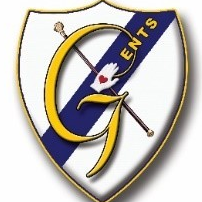 The Gents Incorporated
The concept of The Gents Incorporated grew from the turbulent conditions of the 1960s when a group of concerned men began to meet to explore ways to improve their social image. The group was composed of like-minded business, education, political and community leaders who advocated for the improvement in social conditions adversely impacting black men. They envisioned an organization that would capitalize on their collective power to address inequities. They envisioned an organization that could actually empower black men to become change agents in the community. In the fall of 1967, twenty men representing a cross section of Panama City (Bay County), Florida, forged a social alliance to help direct each member through these troubled times.
To ensure a higher quality of life for its members, the group focused its time, money and effort on their social image and adopted the name – The Gents. It was decided that the members would meet monthly, pay a $5.00 monthly fee for membership, and be responsible for hosting the club on a monthly basis. The primary objective of The Gents was to promote social activities that would enhance and perpetuate the social image of the members of the organization. There was very little doubt that the formation of The Gents was not prompted so much by a perceived need and notion for community service, but simply to enable its members to meet together socially with the view of raising the social status of the organization.
• In 1969, the organization provided funding for two recipients to receive the A.D. Harris, Sr. Scholarship to Gulf Coast Junior College.
• In April of 1975, The Gents Club legally incorporated under the name of The Gents Incorporated and became a 501 © (3) non-profit organization with absolutely no political affiliations or ties.
Impact
Today, the Gents Incorporated has definitely grown and is considered an inspirational leader by providing scholarships, educational support and economic empowerment to the community. The organization is restricted to thirty members of diverse backgrounds and experiences with a common commitment to make a meaningful difference in the community.