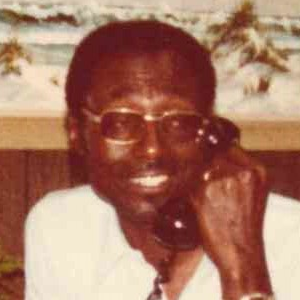 Johnny and Ruby Campbell
Many years ago, funds were not available to send Johnny and Ruby Campbell to college which led the Campbells to consider eventually starting a scholarship fund. Johnny and Ruby both taught in the District School system for more than sixty years combined and after retirement, Johnny started contributing to his savings account with the thought of one day helping high school seniors obtain a scholarship. A small monthly savings of $11 per month was the beginning of the plan. Several years later his saving account grew to a large amount Johnny started to think of ways to spend it. Johnny and Ruby attended many Gulf Coast State College Foundation events and both decided to create a perpetual scholarship with the Foundation.
In 2019, Johnny passed away and Ruby decided to create an endowed scholarship in order to help deserving students continuing their education at Gulf Coast State College. With assistance from family and Johnny's close friends at a local civic organization called The Gents, Inc., this endowed scholarship was started. This scholarship is given in love and support for the boys and girls in this school district to help encourage them to continue their education.
Donations to the endowment fund are always appreciated. To contribute go to the Foundation's website at www.gcscfoundation.org.
Impact
Johnny Lee Campbell was born in Alabama and graduated from Rosenwald High School in 1954. He obtained his B.S, from Florida Normal College (FMU) in 1958 and M.S. degree from Florida A&M University in 1969. Johnny taught at Patterson Elementary School, Glenwood Elementary and A.D. Harris Schools. He was a counselor and administrator at Jinks Jr. High School until his retirement in 1994. Johnny was a member and officer of Mt. Zion BB Church and served as a volunteer for American Red Cross, Panhandle Educators Board, City Planning Board, Phi Delta Kappa Fraternity, Alpha Phi Alpha Fraternity, NAACP (life member) Rosenwald, FMU and FAMU Alumni Associations, and National Sorority of Phi Delta Kappa/Gamma Gamma.