AMVETS Carl J. Luksic Post 2298
Boots Chitwood DeRamus Memorial
Boots Chitwood DeRamus passed away on August 7, 2011 and co-workers of Dr. Randy Chitwood established this scholarship in honor of his late mother-Mrs. DeRamus. Mrs. DeRamus grew up on a farm in Alabama and had always wanted to be a nurse. She chose to get married...
Brendan and Cindy Murphy
The Murphy Family established this scholarship to help students realize their educational and career goals in this world of rapidly evolving technology. Education and hard work enabled the Murphy Family to move from the stockroom of a local grocery store to making a...
Charles H. Abbott
Mr. Charles Abbott (1920-2010) is generally credited with promoting law enforcement training through Northwest Florida. Mr. Abbott served as Sheriff of Bay County from 1961 to 1963 and was cited by his contemporaries for his vision, leadership, and continuing support...
Clint and Rhonda Mayo
Since moving to Panama City in 1983, Clint and Rhonda Mayo have demonstrated their belief in the power of education. Both Clint, a former vice chair of the GCSC District Board of Trustees and former President of the GCSC Foundation, and Rhonda have a longstanding...
Daniel S. Minkey Memorial
Danny was a 17-year old senior at Rutherford High School when he died tragically in an automobile accident on November 28, 1999. He was a lifeguard at Shipwreck Island Waterpark and loved fishing, swimming, and diving. During his senior year at Rutherford, he was a...
Dr. Richard E. Morley Memorial
Dr. Richard E. Morley was president of Gulf Coast Community College from 1960 to 1976, and after retirement served interim presidencies at Key West, Avon Park, and Chipola Community Colleges. He was an active member of many service organizations including the Panama...
Gulf Coast State College
Serving the community since 1957, Gulf Coast State College was the first public two-year institution to open after the 1957 Florida Legislature established a statewide network of community colleges. Gulf Coast State College will deliver life-changing learning...
Gulf Coast State College Alumni Association
In July 2008, the GCSC Alumni Association was established and developed by the GCSC Foundation. Under the guidance of the Foundation, the Alumni Association will function independently to support the mission of Gulf Coast State College. The Alumni Association is...
Gulf Coast State College Foundation
The Gulf Coast State College Foundation, Inc. is a 501 ( c )(3) non-profit organization dedicated to providing scholarship opportunities and program support for the students enrolled or planning to enroll at Gulf Coast State College. The Foundation is governed by a...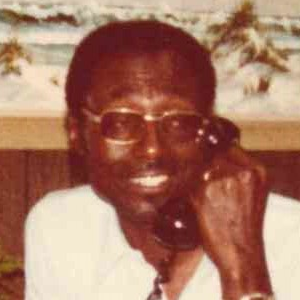 Johnny and Ruby Campbell
Many years ago, funds were not available to send Johnny and Ruby Campbell to college which led the Campbells to consider eventually starting a scholarship fund. Johnny and Ruby both taught in the District School system for more than sixty years combined and after...
Mr. and Mrs. Julian R. Adams
Mr. & Mrs. Julian Ray Adams, Jr., created a memorial scholarship in 2004 in memory of their daughter, Mary Suzanne Adams. Suzanne was a graduate of A. Crawford Mosley High School in 1998. She went on to the University of Florida and graduated with honors in 2002...
Mrs. Diane Skoriak
Captain Michael T. Skoriak was a fireman through and through. He became a volunteer firefighter in New York at the age of 18 and was one until the day he died on May 31, 2001. Capt. Skoriak was passionate about fire science and encourage his fellow firefighters to...
Norman J. Hair Memorial
The Norman Hair Music Scholarship is awarded to enrolled students at Gulf Coast State College in honor of former music professor and Fine Arts Chairperson, Norman J. Hair. In 1958 his career began at the College teaching in the Wainwright Shipyard location and then...
Shawn and Laura Smith - Taylor O'Hare Smith Memorial
This scholarship was created in the memory of our son Taylor Smith. He was a freshman at Arnold High School in 2009 when he was killed by a hit-and-run drunk driver. Taylor was an organ donor and was able to save three lives. He continues to help others through this...
The Forty and Eight
La Societe des Quarante Hommmes et Huit Chevaux is an independent, by invitation, honor society of U. S. Veterans, more commonly known as the Forty and Eight (40 & 8 ). The Forty and Eight is committed to charitable and patriotic aims. Its purpose is to uphold...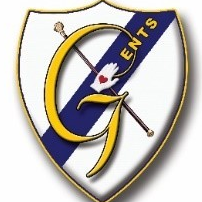 The Gents Incorporated
The concept of The Gents Incorporated grew from the turbulent conditions of the 1960s when a group of concerned men began to meet to explore ways to improve their social image. The group was composed of like-minded business, education, political and community...